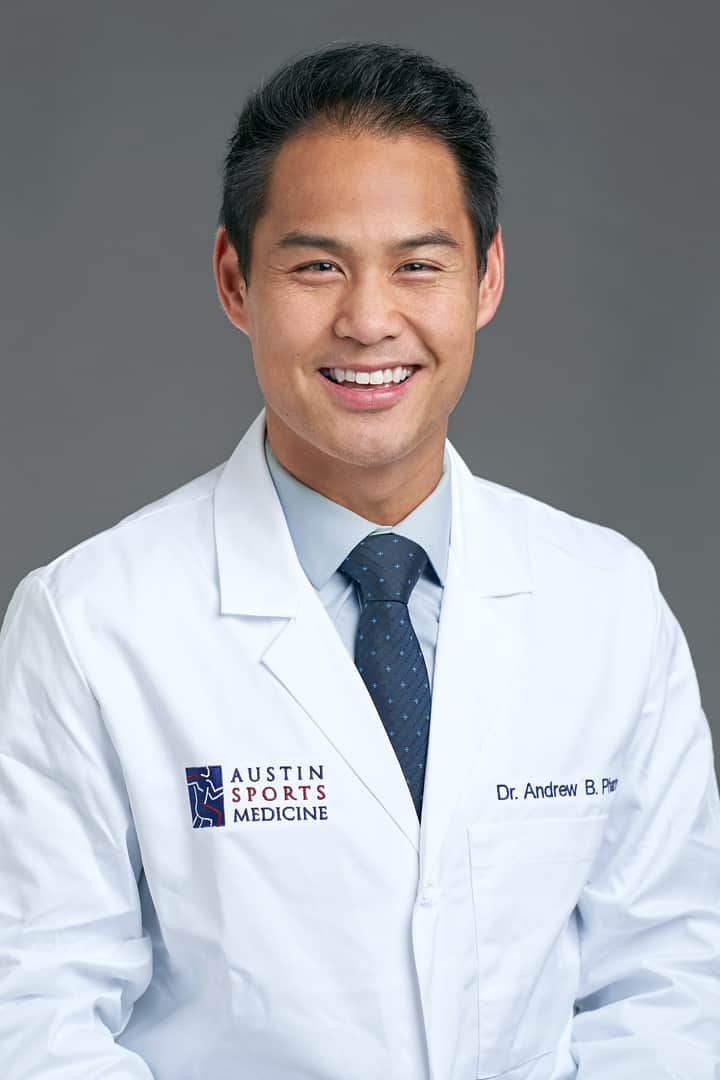 Andrew Pham
Orthopedic Spine Surgeon
Dr. Andrew B. Pham is a board-certified orthopedic spine surgeon specializing in treating spinal disorders of the cervical, thoracic and lumbar spine. Dr. Pham was born outside of Chicago, Illinois, and grew up in Frisco, TX. He graduated Cum Laude from the Honor's College at Baylor University and received his medical degree from the University of Texas Medical Branch in Galveston. He then left Texas to complete his residency in Orthopedic Surgery at the Medical University of South Carolina, where he served as chief resident in his final year. There he was involved in several research papers and published multiple papers and abstracts.
Following residency, Dr. Pham then completed a fellowship in spine surgery at Harvard University Combined Program in Boston, MA. There, he worked at two of some of the top hospitals in the nation with leaders in spine surgery at Massachusetts General Hospital and Brigham and Women's Hospital.  He was trained in various treatment options for degenerative spine disease, spinal stenosis, disc herniation, scoliosis, spinal tumors, and trauma. At Harvard, he also co-authored multiple chapters in spine surgery textbooks utilized throughout the medical community.
After completing his training, Dr. Pham practiced in the Washington D.C. area for three years, where he continued to remain involved in academics and clinical spine surgery. He helped take care of Division 1 athletes from George Washington University. In addition, he was involved with the George Washington University Orthopedic Surgery residency program, where he taught residents and continued to be involved with spinal research. After nearly a decade away, he is ready to return home to Texas.
Dr. Pham is a firm believer in total patient care and utilizes a multidisciplinary approach looking to employ all possible non-operative treatment options before offering surgical treatment.  His interests involve the utilization of minimally invasive surgical procedures and motion-sparing techniques. He enjoys playing and watching soccer, skiing, going to concerts and being outdoors in his free time.