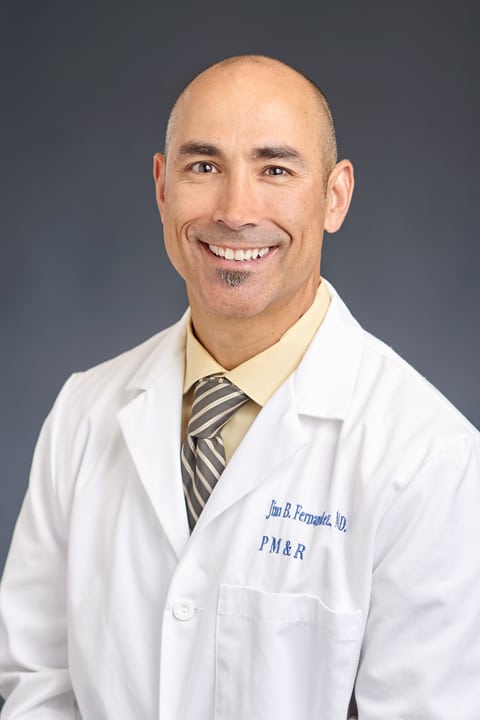 Jim Fernandez
Physical Medicine
A native of San Antonio, Jim Fernandez is board certified in Physical Medicine and Rehabilitation ("PM&R") and Electrodiagnostic Medicine. He received his undergraduate degree from the University of Texas and received his medical degree from Texas Tech University Health Science Center in Lubbock and El Paso in 1997. He completed his residency in Physical Medicine and Rehabilitation at the University of Texas Health Science Center at San Antonio. Dr. Fernandez practices PM&R, also known as Physiatry, which is a non-surgical specialty, treating all musculoskeletal issues, including neck and back, with conservative therapies.
He also specializes in performing EMG / nerve studies and interventional spine injections.
He practiced in the Dallas area for five years prior to joining Austin Sports Medicine.