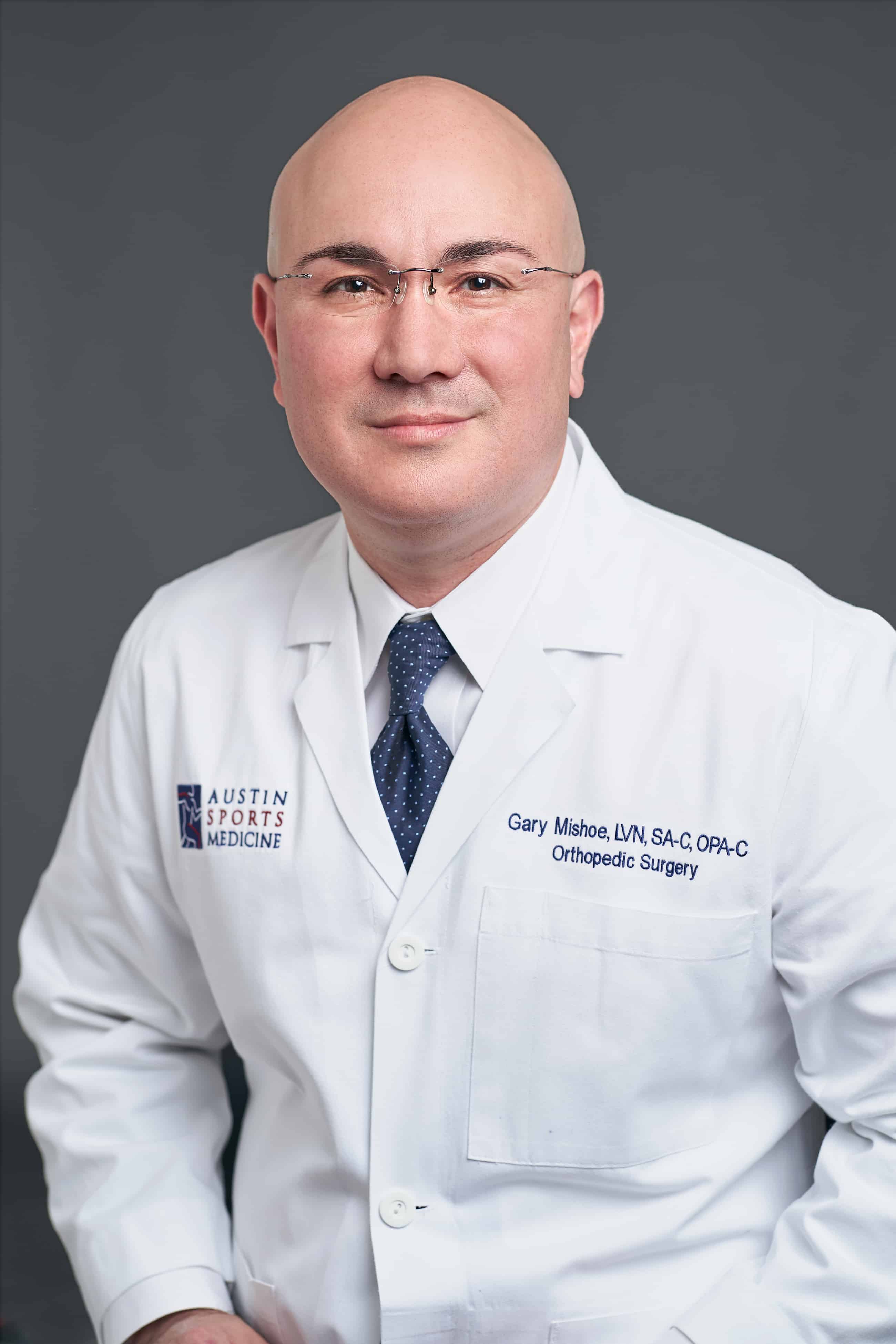 Gary Mishoe
Physician Assistant
Gary Mishoe is a Board-Certified Orthopedic Physician Assistant, Licensed Vocational Nurse, and Licensed Surgical First Assistant with over 24 years of direct orthopedic experience working with some of the country's top orthopedic surgeons. He specializes in Sports Medicine, Hand and Upper Extremity, and General Orthopedic Surgery.
Gary has consistently made significant professional advancements in both skill and education. He has an advanced level of knowledge and skill set in both the surgical and clinical environment. He Graduated from the University of Texas Health Science Center at San Antonio and the U. S. Army Academy of Health Science as a Combat Medic and then Nurse in the U.S. Army. Upon returning from active military service which included deployments during the Persian Gulf War and Bosnia-Herzegovina, Gary returned for additional training at Baylor College of Medicine Houston becoming an Orthopedic Physician Assistant. During his time at Baylor he was involved in the care and treatment of many high-profile professional, collegiate, and elite level athletes as well as being part of the medical team for the Houston Rockets, Houston Comets, Houston Aeros, and Houston Thunderbears.
Gary is an avid cyclist who enjoys riding and racing bicycles. He is a Certified Spin Instructor and currently hold a United States Cycling Federation (USCF) license as a Category 3 competitive cyclist for Road, Cyclocross, and Mountain Bike racing. Most of all, he enjoys spending time with his wife and two beautiful children.