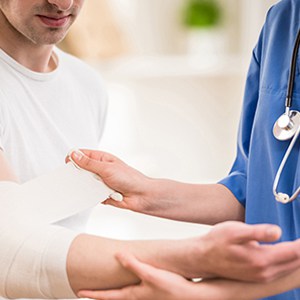 Orthopedic specialists and surgeons diagnose and treat a vast array of conditions and injuries associated with the musculoskeletal system, which consists of our bones, joints, ligaments, tendons, muscles and nerves. They are also involved in rehabilitation and prevention of injuries and diseases.
Taking a comprehensive approach to treatment, orthopedic specialists use both surgical and non-surgical means to treat musculoskeletal trauma derived from an injury, disease, infection, tumor or congenital disorder. They can provide physical therapy, pain management and/or the latest surgical techniques.
Whether you have experienced the trauma of a fracture or the chronic pain of back, neck or hand problems, the orthopedic surgeons, pain management specialists and physical therapists at Austin Sports Medicine can help you return to a pain-free lifestyle.
The team of orthopedic surgeons and pain management specialists at Austin Sports Medicine specializes in: