Total Joint Replacement and Revisions in Austin, Texas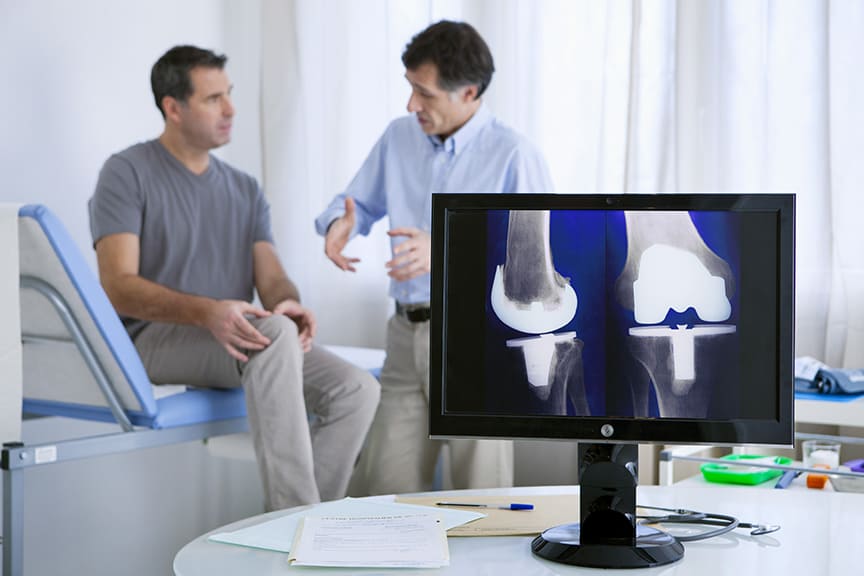 Our goal at Austin Sports Medicine is to provide comprehensive orthopedic care from non-operative treatment of sports related injuries, operative intervention when needed, and finally total joint replacement to allow patients to maintain their active lifestyle for as long as possible.
Austin Sports Medicine is dedicated to helping patients with degenerative hip, knee, and shoulder conditions that are causing pain and alterations in their lifestyle. Our patients have some form of painful hip, knee, or shoulder arthritis.
In the early stages of arthritis, the treatment may be quite simple to provide pain relief, but often times as the disease progresses, surgical intervention is necessary. The surgical procedures most commonly performed are hip, knee, and shoulder replacements, partial knee replacements and revisions of old hip or knee replacements. Every day we treat patients from the very early stages of arthritis who need simple conservative measures to improve pain and function, to very complex revision joint replacements that require major surgical intervention.
The benefit of our practice specialization is that it allows us to focus on a very small set of problems that unfortunately affect many people. This lets us become efficient at taking care of patients with hip or knee arthritis and take complete control of the process from start to finish.
On our website, you will find all the information that you need to make an appointment and discuss the options for your condition. In addition, you will find extensive information on the hip and knee conditions that we treat and on the various options for hip and knee replacement surgery.